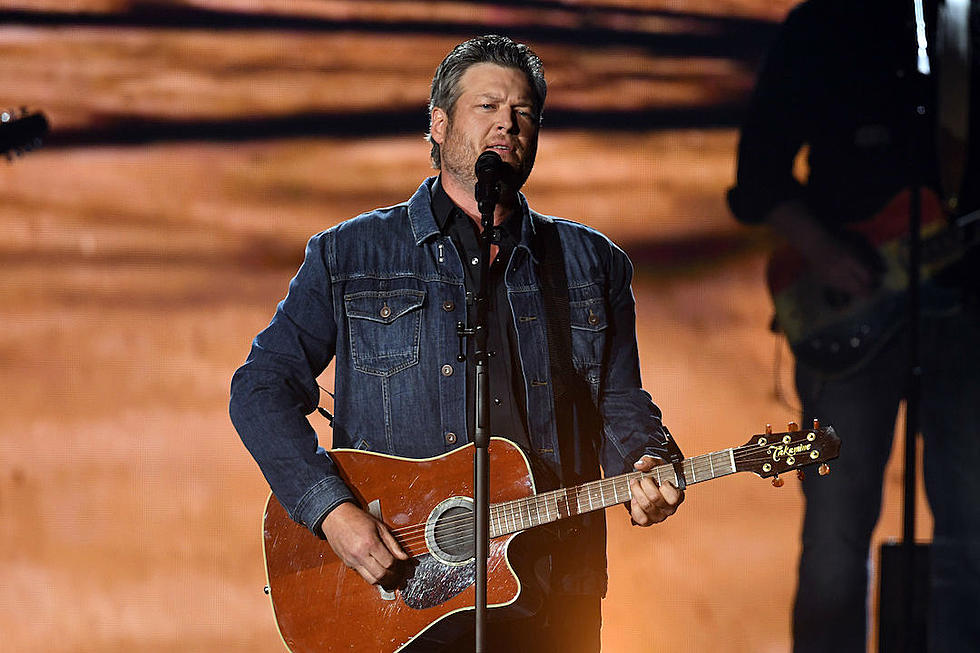 Blake Shelton's 'God's Country' + 2 More New Videos You Need to Watch
Kevin Winter, Getty Images
The music videos released by country stars were few but mighty this week, with new powerhouse new clips devoted to the backwoods lifestyle, the indelible connection between faith and the earth and much more. Read on to check out all the latest new videos in country music!
Blake Shelton, "God's Country":
An Oklahoma native who, according to CMT, first heard "God's Country" while preparing to plant about 15 acres of alfalfa on his hometown farm, Blake Shelton felt a connection to the song from the very first listen. Filming the video for the single in Oklahoma, the singer says, was a no-brainer.
"Well, I can tell you one thing for damn sure, Oklahoma is God's Country. So that's where we shot the music video for the song," Shelton tells CMT. "We spent four days shooting there, in and around Tishomingo, getting connected to the land, the environment and the spirit of the music. As I've said before, I was born in Oklahoma and I'll be buried there."
"God's Country" was written Jordan Schmidt along with Hardy and Devin Dawson. The video for the track was directed by Sophie Miller. -- CL
Jason Aldean, "Rearview Town":
In Jason Aldean's music video for "Rearview Town," a montage of childhood memories and the career highlights flash before a clip of the singer performing onstage. We see snippets of childhood baseball games, early gigs and the growing crowds that attend them. As the video -- and Aldean's life -- progresses, we see photographs of him speaking into a throng of microphones at a press conference, and duetting in stadiums with artists like Kenny Chesney and Luke Bryan. Finally, the clip tips its hat to the mass shooting that took place while Aldean was performing at the Route 91 Harvest Festival in 2017, including footage of memorials to those who died in the massacre.
"The music video for 'Rearview Town' was a way to sort of sum up my career and personal life over the years," Aldean states in a press release. "It's a nod to looking back at what got you where you are today -- good and bad -- while looking forward down the road ahead." -- CL
Hardy, "Rednecker":
Hardy goes full country boy in the music video for his song "Rednecker." From some hardcore mudding with the 4X4s to mattress-surfing (yes, it's a thing) in the back 40, Hardy and his backwoods buddies tout their authentic redneck-ness with some fish-eye camera shots that include the singer's songwriting pals pals Brett Tyler, Joe Clemmons and Benjy Davis. Hardy demonstrates his redneck prowess shooting catfish out of a pond, shooting firecrackers at his buddies and shotgunning some cold Busch Light. -- LS