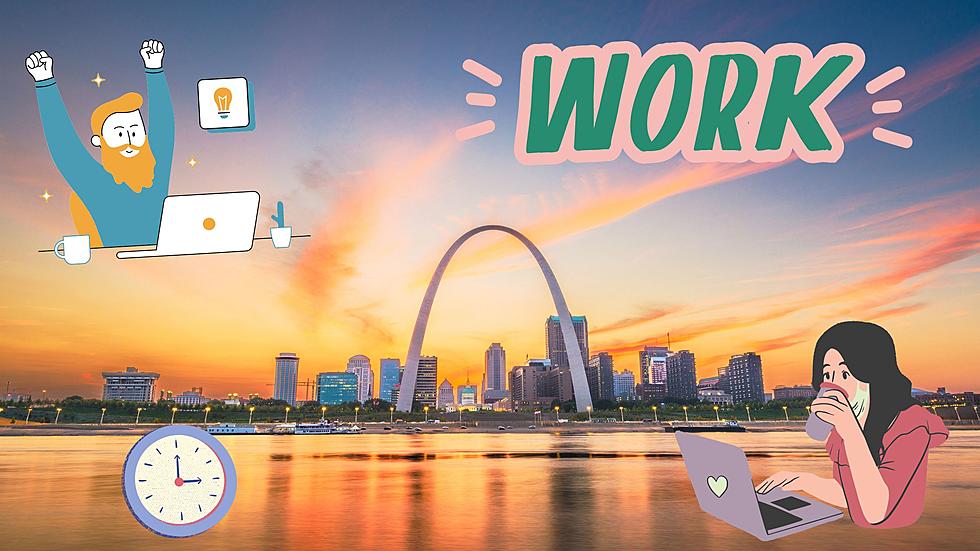 3 of the 100 Best Companies to Work For are located in Missouri
Canva.com
If you are looking for a new place to work you should check out Fortune's new list of the 100 Best Companies to Work For in 2023, 3 of the companies that make the list are headquartered in the Show-Me State.
Fortune.com has released its list of 2023's 100 Best Companies to Work For, and 3 of the top 100 are headquartered in Missouri. The companies on the list that call Missouri home are  World Wide Technology ranking 19th overall, Veterans United Home Loans ranking 29th overall, and Edward Jones which ranks 62nd overall. Fortune says on their site...
"Fortune and our partner Great Place to Work have been publishing the Best Companies List for 26 years. If we've learned anything from more than two and a half decades of ranking businesses, it's that everything is always changing. But building a culture of trust and transparency is essential..."
So those are the top businesses to work for that are located in Missouri, but what about the best places to work overall in 2023? At the top of the list is Cisco Systems, followed by Hilton, American Express, Wegmans Food Markets, Accenture, and Nvidia, to see the complete list for yourself click here!
Kudos to the businesses that make this list! I will say that if you have worked for long enough and at a number of different places you know that there are no "perfect" places to work. But I will say that what Fortune says at the beginning of the list with "building a culture of trust and transparency" goes a long way to having a great work environment. Hard to work for a company that you don't trust, do you think your company belongs on this list?
QUIZ: Can you identify 50 famous companies by their logos?
How well do you know the logos of 50 of the world's most famous companies? Keep scrolling to see if you can guess which icon belongs to which brand.