Now, to me, this just seems like asking for trouble.
Wasn't part of the reason that the Titanic sank in the first place was because they were so overconfident about it's strength? The captain didn't pay attention or really care too much about the route they were taking being filled with dangerous ice, and the designers didn't want to make people nervous with too many of those pesky "life boats".
Isn't that same mentality present with this new endeavor? "Oh, but now we have better technology! Now we have More Money!" Great.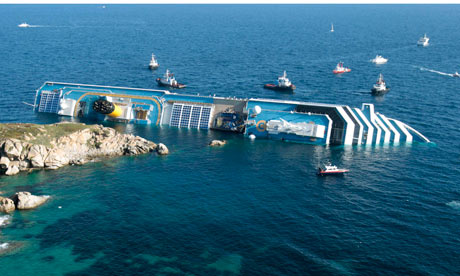 Not that I believe in curses or bad luck or anything like that, but I do believe in human folly and arrogance. I am sure, that if nothing else, this will be a huge extravagance that isn't really needed by even the richest of people.
And if this inspires another Celine Dion song..... I might have to just abandon boats for the rest of my life.
Well, okay, if T-pain is there, that might be the exception.
What do you think? Is this new Titanic necessary? Is it historically relevant? Or is it just a waste of time and money?