New Jerry Lee Lewis Album to Be Released This Fall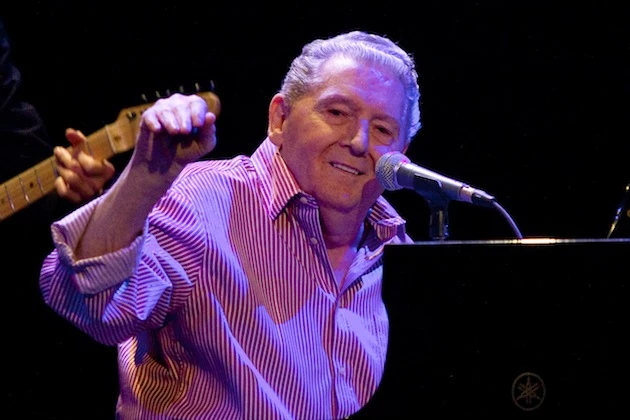 Almost 40 years after being recorded, 'The Knox Phillips Sessions: The Unreleased Recordings of Jerry Lee Lewis' is set for release this fall.
The album will hit shelves on CD, vinyl and digital formats on Sept. 23. The tracks were originally recorded in the late '70s by Knox Phillips at Phillips Recording in Memphis, Tenn.
The songs were recorded after Lewis left Mercury Records, when he was exploring new musical territory. Lewis would periodically call Phillips — usually after midnight — to open the studio so that he could record, putting his own spin on a number of songs and crossing genres.
More information about the release can be found at SaguaroRecords.com. The album is available for preorder on Amazon.
Jerry Lee Lewis, 'The Knox Phillips Sessions' Track Listing:
1. 'Bad, Bad Leroy Brown'
2. 'Ragged But Right'
3. 'Room Full of Roses'
4. 'Johnny B. Goode/Carol'
5. 'That Kind of Fool'
6. 'Harbor Lights'
7. 'Pass Me Not, O Gentle Savior'
8. 'Music! Music! Music!/Canadian Sunset'
9. 'Lovin' Cajun Style'
10. 'Beautiful Dreamer'
NEXT: Is Traditional Country Music Dead?

Source:
New Jerry Lee Lewis Album to Be Released This Fall